Digital or online, he does that too?
Sure. And Stefan also had a special showreel made in which he talks about virtual chairing and how you can best go about it.

You know, Stefan found out that digital meetings are much more fun than he expected...
Stefan Wijers winner of the Best Day Chair. What is the verdict of the jury?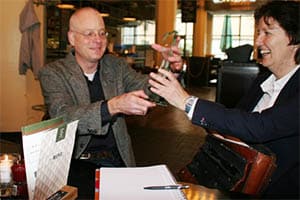 In the eyes of the jury, Stefan Wijers did the best day chairing of the year: a one-off performance, where the added value of the moderator was demonstrably great. The jury report says about the event for the merging Amsterdam clients Onze Lieve Vrouwe Gasthuis (OLVG) and Sint Lucas Andreas Ziekenhuis: "Stefan Wijers knew how to master a complex case admirably and achieve maximum effect for his client and the 100 or so participants from top management. He had the guts to challenge his client to let go of the familiar and go off the beaten track. During the meeting itself, Stefan succeeded in getting a target group in the middle of a changing environment to work towards real openness and trust. He did this through a carefully designed programme, very deliberate changes in tone, pace and style, and a high degree of vulnerability in his own behaviour. Stefan is the living proof of how much added value a discussion leader can have, if the client involves him in the process early on and mutual trust is created".
The Jury: Roel Dekker (NextNovelty), Marga Groot Zwaaftink (Commgres), Jan-Jaap In der Maur (Dagvoorzitter.nl), Nico Meyer (MeetingMonitor/Congreswereld.nl), Maarten Schram (IDEA) and Mike van der Vijver (MindMeeting).
What does Stefan Wijers do and why do you need him?
His focus is 100% on you, the client.
What do you want to achieve and why? If what you want to achieve has succeeded, what has succeeded? Stefan brings people closer together and helps you get from A to B in concrete terms. He gives direction to conversations and focuses on results. Often, the preliminary phase is a search process in which he helps you to put the right accents.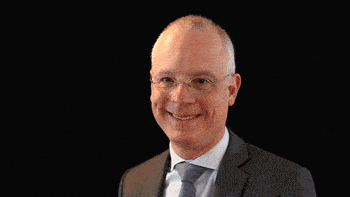 How 'good' is his 'English'?

Stefan recently followed an intensive personal English language training with the nuns at Regina Coeli in Vught. Result: speaking skills which come close to those of a native speaker. Stefan has previously led English-language meetings for, among others Akzo Nobel and Institute Clingendael.
How sustainable (CSR) is Stefan?
Van A to B, Stefan always travels by public transport. On his bike to the station, into the train and then on foot or by the OV-fiets (what an invention!) for the last bit. Rain or shine - umbrella and rain suit in the bag, always prepared for anything.
Printing - if at all - using only recycled ink cartridges. Stefan is in the cloud, storing, sharing and grabbing documentation from anywhere.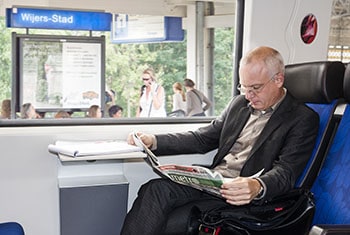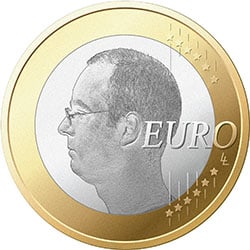 How much does Stefan Wijers cost?
A half day costs € 2.850. A full day costs €3,250, excluding 21% VAT and travel costs of €0.40 per kilometre from The Hague. This includes all preliminary work - preliminary discussions, thinking about the best possible set-up of the meeting and content preparation.
Meeting days are meant to come up with new ideas as a group, to plan for the future or to come up with solutions for a difficult problem. In these times of crisis, everyone needs to join in the discussion about policy, organisation and the workplace, success and... failure?

A meeting is by no means a distraction, as tricky issues are put on the table, sacred cows are demolished and tough decisions are taken. But then; speaking out and hearing the opinions of others gives air and space. And talking your way out of things is wonderful; testing your ideas is healthy. And seeing that others also have difficulties from time to time is purifying.
Seven tips to make a meeting successful!
1. Look before you leap. Before you organise a meeting, symposium, relationship afternoon or whatever, think carefully about why these people have to come to me. What exactly am I aiming for, what do I want the result of being together to be?
Above all, put yourself in the other person's shoes: why should they cut a half-day or whole day out of their schedule to come to your event? What can you bring or take away from your guests?

2. When you invite people, force yourself to formulate a text that briefly and concisely explains why you are asking people and what you expect from them on the day. For example, to think about a concrete issue that concerns you or to participate in a discussion.

Try to get people to do some thinking beforehand and look forward to the meeting you are inviting them to. Touch people, so they think "I want to go to this!".
3. Conversations, debates, brainstorms, panel discussions, etc. become more fun and livelier when people can see each other and look each other in the eye. Theatre/cinema halls with fixed seats in a theatre set-up usually do not offer this.
Preferably choose a location and a room with sufficient (natural) light, good acoustics and the possibility of placing separate chairs in a circle or facing each other.
4. Sometimes, a stage can be useful to improve visibility, especially for a large audience. However, a stage often creates unnecessary distance and is better left out if at all possible. Avoid at all times the 'ripped off' forum table behind which people have to take their seats and rather choose standing tables.
5. Preferably a somewhat tighter space that is a little too small, rather than a space that is too big and in which you drown and there is no atmosphere.
6. Clients regularly want to ask a panel to help lead a discussion. That can be nice if the panelists are real tastemakers and differ in opinion. However, in my experience, panels (especially large panels of more than two or three people) damage the dynamics of the discussion and ensure that the audience barely gets a chance to speak.
As a panel member, choose at least one rebel who dares to throw a spanner in the works, even if it does not directly conflict with your own interests as a meeting organiser. A vulnerable attitude that deliberately brings criticism into the room always pays off in a positive way.
7. Provide variety in your programme. Don't have a series of speakers, each with a (long) story based on countless sheets in PowerPoint. This is the recipe for letting your guests nod off immediately. The same goes for films to start off a meeting. Moving images with a sonorous voice over and a nice beat will inevitably create dullness and passivity. It is better to do that when people have been busy and need a break.